---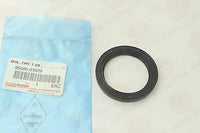 Genuine Toyota OEM JZA80 Supra V160 Rear Housing Seal.

This is a good service item to do if your replacing the clutch as we know all seals when they get old get hard, brittle and leak. 

NOTE: This product does come in OEM Toyota packaging and was only removed for photos.