---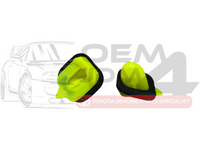 OEM Toyota JZA80 Supra Rear Spoiler Clips.
As any plastics that are years old they go brittle so if you are removing your original ones or are restoring your supra these are good to replace.
Note: These don't come in OEM packaging as they aren't sold individually. This listing is for a pair.