---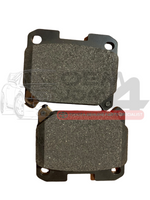 Genuine OEM Toyota JZA80 Supra Rear 2 Pot Brake Pads.
Perfect if you are wanting quality pads that are going to be quiet and have a lengthy quality.

Note: This product does come in the original packaging and was only taken out for site listing photos. This listing/product coves with four pads in total.