---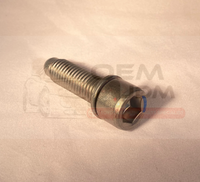 Genuine Toyota OEM Differential Rear Bush Bolt.
These are very commonly brought from customers who are adding the single bush to their NA subframe on the drivers side that never came with one from factory.

Note: This product does not come in the OEM Toyota packaging, as Toyota doesn't sell this item usually individually.