---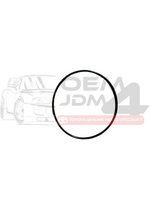 Genuine Toyota OEM "B" Series Differential Side Carrier O-rings.

As per any o-rings after being many of years old they will need to be replaced. Great to do if your doing a re-fresh of the whole differential.
Note: This suits only the 220mm early JZA80 Series 1 differential found in 6sp models.