---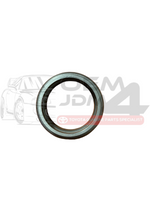 Genuine Toyota OEM "B" Series Pinion Crush Spacer.

If you are refreshing or building a differential this is a must to purchase as this is a non re-usable part getting crushed to set the pre-load for the differential. 

Note: This suits only the 220mm early JZA80 Series 1 differential found in 6sp models.