---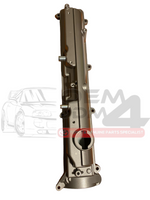 OEM Toyota 2JZ VVTI intake cam cover.

Perfect for when you have purchased a bare head or need to replaced a cracked cover. You can use this on a NA 2JZGE VVTI Head also.

Note: This product does come in the OEM Toyota packaging, it was just removed for site image.