---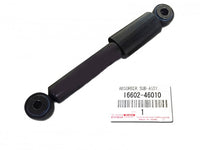 OEM Toyota 2JZ 6 Speed Drive Belt Absorber.

This absorber came for the 6 speed tensioner (found here) and was designed to take the shock from higher power and rpms behind the v160 getrag.

Note: This product does come in the OEM Toyota packaging, it was just removed for site image.