---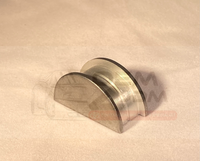 Genuine OEM Toyota 1JZGTE Semicircular Cylinder Head Rear Plug.
This suits both non-vvti and vvti variants of the 1JZ motor. These can go missing when buying second hand heads/engines or when your getting some machine work done. 

Note: This listing is for one single plug and the product does not come in the OEM Toyota packaging as they are not usually sold in quantities of one.