---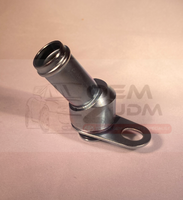 Genuine OEM Toyota JZ power steering pump flange.

This is for turbo application use of pumps. Perfect for anyone doing a GE to GTE swap.
This particular flange is off the JZA80 style which has a offset angle.

Note: This product does come in the OEM Toyota packaging, it was just removed for site image. I do include the O-ring pre-installed but please lube before installing.