---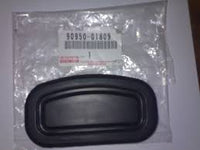 Genuine OEM Toyota 1JZ & 2JZ Sump/Flywheel Inspection Cover Rubber.

This is a great replacement for your broken brittle one that fell apart taking it out of your sump or if yours was missing all together.

Note: This product does come in the OEM Toyota packaging, it was just removed for site image. It does suit both Front & Rear sumps.