---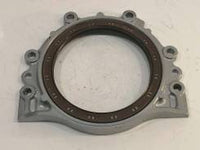 OEM Toyota 1JZ & 2JZ Rear main Oil Seal Retainer.

These can get damaged from people incorrectly removing oil rear main seals or are needed on a fresh new longblock.

Note: This product does come in the OEM Toyota packaging, it was just removed for site image. This product does have the option to include the rear main seal also.