---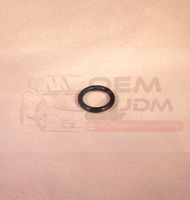 Genuine OEM Toyota Oil Dipstick O-ring.

This o-ring sits on the bottom of the dipstick guide/bracket and seals it to the sump, these tend to go brittle and hard. You will find your sump will weep out of this if it hasn't been replaced so its always good piece of mind to replace. 

Note: This product does not come in the OEM Toyota packaging, as Toyota doesn't sell this item usually individually.