---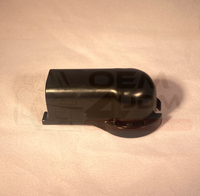 Genuine OEM Toyota Alternator Terminal Cap.

This plastic cover clips on top of the main power wire for the alternator. These tend to go brittle and go missing. I would recommend having this item, as any metal can ark and start a fire to the exposed terminal otherwise. (Stock twins VSV brackets are very close!)

Note: This product does not come in the OEM Toyota packaging as they are not usually sold in quantities of one.