---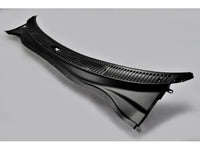 OEM JZA80 Supra Window Cowl / Louver.

This is the plastic that goes behind your windscreen wipers between the windscreen and front apron. These get sun damaged over the years and make a world of difference to the exterior when a fresh one is put on. 

Note: This product does come in the OEM Toyota packaging, it was just removed for site image. This doesn't come with any hardware or seals, is just the plastic itself.