---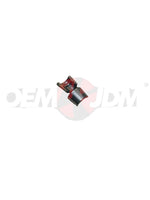 OEM 1JZ & 2JZ Valve Spring Retainer Lock / Collet / Keeper.
This is the valve spring retainer lock retainer that is used on all JZ engines. There are 48 of them required for a full head assembly (2 each valve). 

Note: This item may not come in the original packaging as I buy them in bulk and this listing is for a single item.